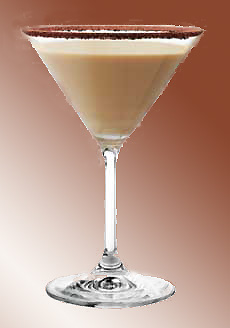 Start and end your Thanksgiving meal with the same flavors—pie!
Photo courtesy Three Olives Vodka.

Thanksgiving Cocktail Recipes
Sweet Cocktails That Take Advantage Of Seasonal Flavors
This Thanksgiving, start your guests off with the same flavors that end the meal—pie! These cocktails take advantage of seasonal flavors to perfectly complement your cocktail hour—or dessert.
Cocktail Menu
Caramel Apple Pie
The seasonal flavors of this sweet cocktail come from butterscotch schnapps and real apple cider. For more pie flavor, you can dip the rim in graham cracker crumbs.

Ingredients Per Cocktail

1 ounce tequila
1/2 ounce butterscotch schnapps
1 ounce apple cider
1 teaspoon lemon juice
Apple slice garnish
Graham cracker crumbs for rim
(optional)

Preparation

Fill a cocktail shaker with ice.
Add tequila, schnapps, apple cider
and lemon juice.
Shake well and strain into a
chilled martini glass. If desired, first
moisten rim of glass and dip into
graham cracker crumbs
Garnish with notched apple slice.


Adding caramel flavor to the appletini recipe produced "Caramel Apple Pie." Photo courtesy 1800 Tequila.
Pumpkin-tini
You can try different rims for different flavors. This recipe calls for cinnamon, but you could use graham cracker crumbs, shredded coconut, cocoa powder—or a blend.

Ingredients Per Cocktail

1-1/2 ounces vanilla vodka
1-1/2 ounces crème de cacao
2 tablespoons pumpkin purée
1-1/2 ounces milk

Preparation

Shake milk and pumpkin purée to
combine.
Pour in vodka and crème de
cacao, and shake over ice.
Strain into cinnamon-rimmed
martini glass.

It's a pumpkin pie in a glass.
Recipes courtesy 1800 Tequila and Three Olives Vodka. All other materials © copyright 2005- 2015 Lifestyle Direct, Inc. All rights reserved. Images are the copyright of their respective owners.