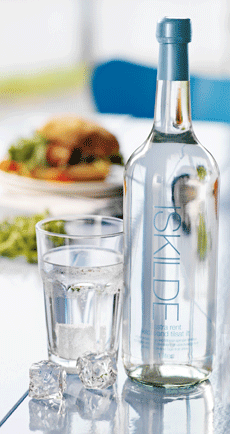 Do you love to discover interesting bottled waters from all over the world? You'll find reviews of our favorites in our Bottled Water Section. They make great gifts—for connoisseurs, dieters, and dieting connoisseurs!


Bottled Water Trivia Quiz
Answer A Few Food Trivia Questions & Learn Fun Facts About Bottled Water
NOTE: You must have cookies or JavaScript enabled in your browser in order for the survey software to function.
TAKE THE QUIZ


By submitting this survey you agree to the Gourmet Giveaway Rules & Regulations.


Related Food Videos:



For more food videos, check out The Nibble's Food Video Collection.


© Copyright 2005-2015 Lifestyle Direct, Inc. All rights reserved. Images are the copyright of their respective owners.