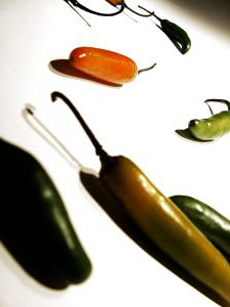 If your knowledge of hot chile peppers is limited to the rock group or the words "habañero" and "jalapeño," take our Chile Pepper Trivia Quiz. Photo by A. Carlos Herrera | SXC.


Food Trivia Quizzes
Take A Brief, Fun Food Trivia Quiz
& Learn More About Your Favorite Foods

Learn the skinny and dazzle your friends with what you'll learn in our food trivia quizzes.


Related Food Videos:



For more food videos, check out The Nibble's Food Video Collection.


© Copyright 2005-2015 Lifestyle Direct, Inc. All rights reserved. Images are the copyright of their respective owners.