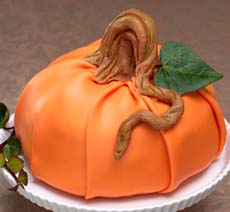 Amid the pumpkin pie, apple pie and pecan pie, we always have room for this Pumpkin-Caramel-Pecan Swirl Cheesecake from Elegant Cheesecakes. See more on
Page 3
of this article.
CELESTE PARCELL celebrates Thanksgiving in the San Francisco Bay area.
November 2005
Updated November 2008

Thanksgiving Gifts & Treats
Special Foods For Your Thanksgiving Dinner
& For Hostess Gifts
Page 1: Seasonal Beverages
This is a time for friends and families to come together and be thankful for what they have over a good meal. Pick some delicious specialty foods to accent dinner for an even more special holiday. Several of our selections also make perfect gifts for the host and hostess.
See our Cocktails Section for recipes for Cinnamon, Chai, Cranberry and Pomegranate, Martinis, a Cinnamon Mojito, a Pumpkin Divine Cocktail and a variety of spiced cocktails.
If you'd like our "Top Pick of the Week" e-mailed to you each week, click here.

Prices and item availability are verified at publication but are subject to change. In most cases, shipping costs are additional.
1. What To Drink

Fizzy Lizzy, GuS, Izze:
Adult Sodas in Fall Flavors

Trade colas for sparking juices and dry sodas in holiday flavors. Check out Fizzy Lizzy's Mount Fuji Apple, Northern Lights Cranberry, Red Hill Pomegranate and Yakima Valley Grape flavors; Izze's Apple, Blackberry, Clementine, Pear and Pomegranate; and GuS's Dry Cranberry Lime, Dry Crimson Grape and Dry Pomegranate. All natural without added sugars or chemicals, and they are guaranteed to be a hit with adults and kids. Available at fine supermarkets and specialty food stores. Read our full review of Fizzy Lizzy, a NIBBLE Top Pick Of The Week, and our review of GuS and Izze.

Izze is certified kosher by OU

12-16 Ounce Bottles
$1.69 to $1.89


Fizzy Lizzy. Photo by Michael Steele.

Hint Water:
Adult Sodas in Fall Flavors

There are nine delicious flavors of hint, but Pomegranate-Tangerine and Pear are especially appropriate for the Thanksgiving table. Sweetened with natural flavors—but no sugar or sweeteners—these refreshing waters also are a change of pace for people who prefer mineral water to wine. The kids will love them too. Available at fine supermarkets and specialty food stores, and also available online at DrinkHint.com. Read our full review of Hint Water, a NIBBLE Top Pick Of The Week.



Go To Page 2: What's For Dinner
© Copyright 2005- 2015 Lifestyle Direct, Inc. All rights reserved. Images are the copyright of their individual owners.