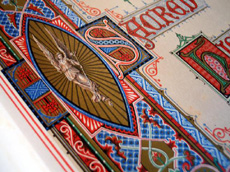 There is something interesting to be discovered about nearly every food. Photo courtesy of MorgueFile.com.




Food History, Reference & Trends
Second Only to Eating Good Food is Reading About It
These books hold all the answers to your culinary trivia questions.
This section of THE NIBBLE reviews food products, food history, reference and trends & perspectives books. If you'd like to recommend a favorite book, click here.
© Copyright 2005-2015 Lifestyle Direct, Inc. All rights reserved. Images are the copyright of their respective owners.