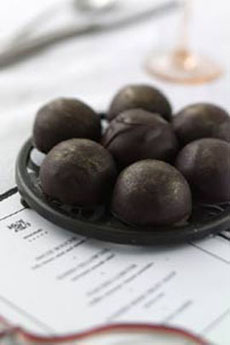 Time to taste the truffles! Photo courtesy Chocolat Céleste.
KAREN HOCHMAN is Editorial Director of THE NIBBLE.
February 2005
Last Updated November 2010

Have A Chocolate Party
Page 3: Pre-Chocolate Party Preparation

This is Page 3 of a five-page article on planning a chocolate party. Click on the black links below to visit other pages.
Step 4: Pre-Party Preparation
Continue To Page 4: The Day Of The Chocolate Party



Related Food Videos:



For more food videos, check out The Nibble's Food Video Collection.


© Copyright 2005- 2015 Lifestyle Direct, Inc. All RIghts Reserved. Images are copyright their respective owners.