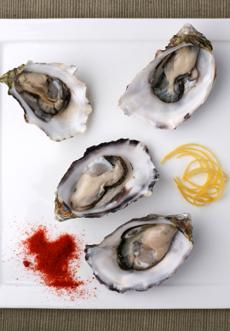 August 5th is National Oyster Day. Learn the different types of oysters in our Oyster Glossary. Photo by James Antrim | IST.
Last Updated August 2014

National Food Holidays: August
Celebrate Food Holidays For Waffles, S'Mores, Filet Mignon & Lemon Meringue Pie
Click here to return to the main page of this article.
August is the biggest vacation month, but it is also:
And, there are plenty of single day holidays to celebrate:
| | | |
| --- | --- | --- |
| | | August 10 is National S'Mores Day. Celebrate by making them with this easy kit from Recchiuti Confections. Or, read our article on how to have a S'Mores party, and make your own! |


Related Food Videos:



For more food videos, check out The Nibble's Food Video Collection.


© Copyright 2005-2015 Lifestyle Direct Direct, Inc. All rights reserved. Images are the copyright of their respective owners.