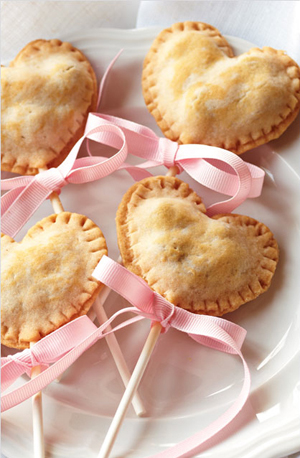 Your Valentine may not care for a box of chocolates, but who can resist these mini cherry pies on a stick? Photo courtesy Williams-Sonoma.
WHAT IT IS: Alternatives to Valentine's Day chocolate candy.
WHY IT'S DIFFERENT: Each is charming, special and delicious.
WHY WE LOVE IT: Fun fab food.
WHERE TO BUY IT: See individual listings.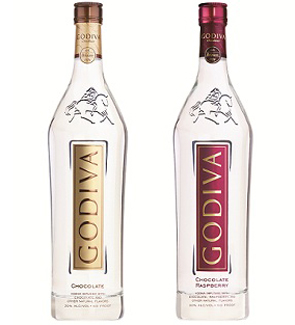 Above:Godiva's Chocolate and Chocolate Raspberry infused vodkas. Below: Patrón tequila, infused with chocolate and coffee.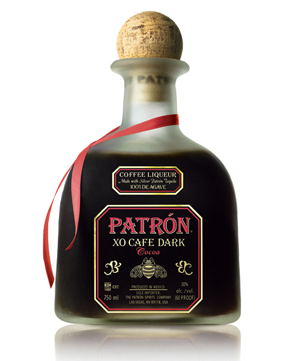 5 Valentine Food Gifts That Aren't Chocolate Candy
Jump to the article index below
CAPSULE REPORT: Some 550,000 people were searching Google for "Valentine gifts" in January. That means that a trip to the nearest chocolate shop to purchase a red velvet box of candy isn't what they want.
Each year, we've highlighted top American artisan chocolatiers whose bonbons would make any chocolate-lover happy. This year, we're stepping outside the box with Valentine gifts that aren't chocolate.

So bite into these choices:
The reviews begin below. Check the article index for more.
— Karen Hochman
Godiva: Chocolate Vodka & Chocolate
Liqueur
We'd rather have a bottle of Godiva than a box of it. Perhaps the thought of a shot or a cocktail is guilt-free compared to chocolate candy. Or perhaps we look at the spirits as liquid candy.
Godiva Chocolate Infused Vodkas are infused with rich and satisfying chocolate. It's a great creation. The Chocolate Raspberry Infused Vodka is inspired by Godiva's top-selling truffle. Both are easy to enjoy straight, as in a Chocolate Martini and in coffee or hot chocolate.
Godiva Chocolate Liqueurs are richer still. We love every one: in Caramel, Milk Chocolate, Mocha, Original and White Chocolate.
Both the vodka and the liqueur are one of our drinks of choice with a chocolate dessert. They retail for about $25.00 for a 750 ml bottle.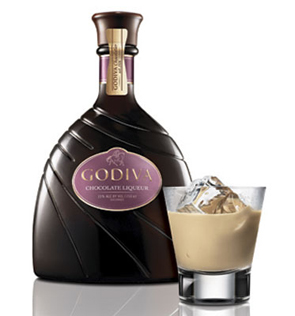 Patrón: XO Cafe Dark Cocoa
If Tequila is your drink of choice, Patrón XO Cafe Dark Cocoa will have you singing love songs in Spanish. Sweet and chocolaty with coffee on the finish, it's a luscious cocktail without any additions. A splash of half-and-half turns it into the Tequila version of a White Russian, and the brand's website has plenty more seductive cocktail recipes. And, tequila is gluten-free, unlike vodkas that are distilled from grain.
The MSRP for a 750ml bottle is $24.99. Smaller sizes, in 375 ml and 50 ml (great party favor size) are also available.
Continue to Page 2: Cakesliders, macarons heart-shaped pies.
Check out the article index, below.